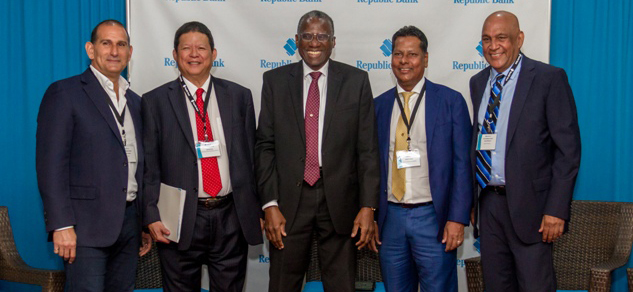 Trade Facilitation Summit Brings Regional and African Businesses Together
Posted by RFHL
On September 17, 2018
Port-of-Spain, Trinidad, September 17, 2018: Business leaders from around the Caribbean participated in a two-day trade facilitation summit hosted by the Republic Group from September 10-11 at the Radisson Hotel, Port of Spain.
The summit was aimed at building linkages between customers in the territories in which the Group operates and, as such, drew participants from Ghana, Guyana, Suriname and other Caribbean territories.
Read the full article here.