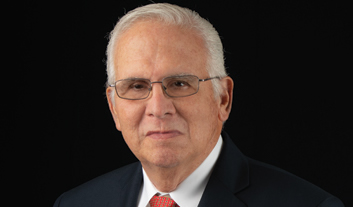 RFHL Records $1.32billion In End Of Year Profits
Posted by RFHL
On November 12, 2018
Port-of-Spain, Trinidad, November 9, 2018: The Chairman of Republic Financial Holdings Limited (RFHL), Ronald F. deC. Harford announced today that the Group recorded profit attributable to equity holders of $1.32 billion for the year ended September 30, 2018.
This represents an increase of $70.7 million or 5.6% over the profit reported in the previous financial year. The Group's operations in the Cayman Islands and the Eastern Caribbean were the major contributors to the increase in profitability, generating $55 million, followed by stronger performances in Suriname and Ghana. Total assets stood at $70.5 billion at September 30, 2018, an increase of 2.5% over 2017.
Mr. Harford, in announcing the results said, "Following the adoption of International Financial Reporting Standard No. 9 (Financial Instruments), the Group charged through opening equity $865 million in expected credit losses (ECL) for loans and investments, of which $658.4 million was accounted for in Republic Bank (Barbados) Limited. The increase in ECL in RBBL was mainly as a result of the Government of Barbados restructuring its local currency obligations."
The Board of Directors has declared a final dividend of $3.15 (2017: $3.15), which brings the total dividend to $715.1 million or $4.40 (2017: $4.40), per share, for the fiscal year. This final dividend will be paid on December 3, 2018, to all shareholders of record on November 19, 2018.
"The Group continued its expansion activities during the year and in September, 2018, made an offer to acquire a minimum of 51% and up to 74.99% of the ordinary shares of Cayman National Corporation Limited, the parent company of Cayman National Bank Limited, at a cost not to exceed US$198 million. As at November 7, 2018, 81.37% of shareholders accepted the offer. The acquisition is now subject to all necessary government and regulatory approvals." Harford said, adding that the shareholding in Republic Bank (Ghana) Limited was increased to 66.54%, with an additional investment of US$47.3 million, which will satisfy the new minimum local regulatory capital requirement and significantly strengthen the Bank's capital base.
The Group's focus remains on building resiliency into its operations and earnings capacity. To this end, the Group is implementing a common IT platform across all of its Caribbean subsidiaries which will be the platform for the introduction of a shared support services infrastructure for improved efficiency. These initiatives, combined with its expansion into new markets through acquisitions, will position the Group for continued improvement in performance.
Mr.Harford expressed his appreciation for the continued support of management, staff and customers of the Republic Group.