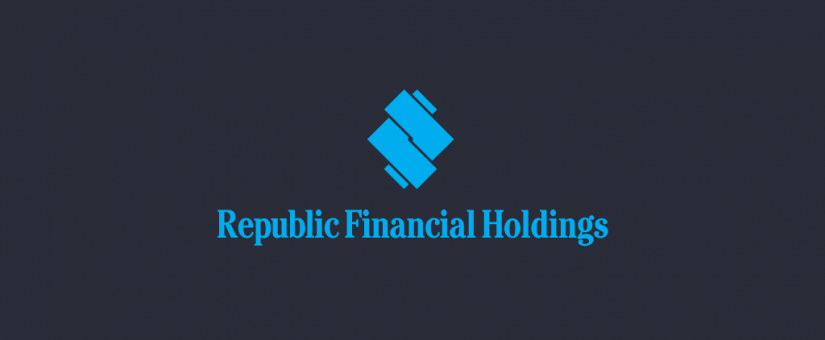 Cayman National Shareholders Approve Amendment To Company's Articles To Permit Republic Offer To Proceed
Posted by RFHL
On November 14, 2018
Port of Spain, Trinidad, Tuesday November 13, 2018: Republic Bank Trinidad and Tobago (Barbados) Limited (RBTTBL) refers to its partial offer circular, dated 14 September, 2018, in relation to its proposal to acquire a minimum of 51% and up to 74.99% of the ordinary shares of Cayman National Corporation Ltd. (Cayman National) by way of a tender offer to Cayman National shareholders at an offer price of US$6.25 per Cayman National share.  As previously announced on 30 October, 2018, the number of acceptances reached 75.47%.
At the Extraordinary General Meeting of the shareholders of Cayman National held on November 7, to amend Cayman National's Articles of Association, the motion to delete Article 23 (which had, in effect, limited the number of shares that may be acquired by way of share transfer) was approved by a significant majority of shareholders, subject to any approval required by the Government of the Cayman Islands (Governor in Cabinet).  The offer remains subject to certain conditions, including without limitation, receipt of necessary regulatory and governmental approvals.
Chairman of Republic Financial Holdings Limited, Ronald F. deC. Harford, said, "We are very pleased at the level of acceptance by Cayman National shareholders.  We believe the future is bright for the customers of both our great institutions.  We are working towards obtaining the government and regulatory approvals necessary to close this transaction and look forward to working with new colleagues at Cayman National to build upon its many successes."
The Partial Offer requires payment of the consideration to be initiated within three Business Days of the Expiry Date of the Partial Offer.  As the Partial Offer is also subject to receipt of regulatory approvals which are currently on-going, RBTTBL extends the expiry of the Partial Offer from the prior expiry date of 5:00 pm on Monday, 12 November 2018, to 5:00 pm on Friday, 23 November 2018, unless further extended.
Shareholders who wish to accept RBTTBL's Partial Offer and who have not submitted their completed Form of Acceptance must tender their shares by completing the Form of Acceptance provided to all shareholders, and which is available also at https://cncshares.ky. Shareholders who do not wish to accept RBTTBL's Partial Offer need not take any action.
RBTTBL accepts responsibility for the information contained in this media release and, to the best of its knowledge and belief (having taken all reasonable care to ensure that such is the case), the information contained in this document is in accordance with the facts and, where appropriate, that it does not omit anything likely to affect the import of such information.
For further information, please contact:
Denise Gower
Fountainhead
denise.gower@fountainhead.ky
+1 345 945 8188
+1 345 926 0187