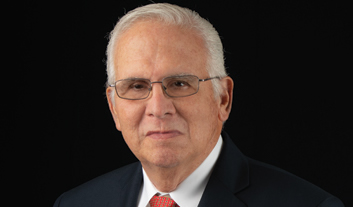 RFHL Records $1.25billion In End Of Year Profits
Posted by RFHL
On November 9, 2017
Port-of-Spain, Trinidad: November 9, 2017: Republic Financial Holdings Limited (RFHL) has recorded a net profit attributable to shareholders of $1.25 billion for the year ended September 30, 2017. This represents an increase of $69 million (5.8%) over the core profit of $1.18 billion reported for the prior year.
Compared with the actual reported profit of $946 million for 2016, which was negatively impacted by three significant one-off items, totalling $237 million, the increase is $306 million (32.3%). The Group's total assets stood at $68.9 billion at September 30, 2017; an increase of $2 billion (3%) over that of 2016.
The Group's Chairman, Ronald F. deC. Harford, in announcing the results, said, "The growth in core profitability was the result of improvements in several of the Group's overseas territories." Harford added that HFC Bank (Ghana) recorded a profit after taxation of $40 million following a loss of $118 million in 2016. The Group's profitability increased by $12 million in Cayman and in Suriname by $11 million.
Mr. Harford explained that the performance of the main subsidiary in Trinidad and Tobago remained relatively flat in 2017, because of additional tax expense of $55 million, adding that the economic outlook for the region offers a mix of opportunities for, and challenges to, the Republic Group.  "Energy and commodity prices are expected to remain at their existing levels which combined with stagnant or declining production levels, will constrain economic growth in our largest market, Trinidad and Tobago.  Conversely, other commodity exporting territories such as Guyana, and to a lesser extent, Suriname and Ghana, are being buoyed by new finds and expanded productions in oil, gas and gold mining." he said.
With Grenada recently announcing a gas find, Harford said, it augurs well for the long-term prospects of that economy. He explained that tourism dependent economies are also forecast to experience better fortunes in the years to come, though recent natural disasters dampened that outlook in a few territories, especially the Northern Caribbean.  At the same time, the Governments of Trinidad and Tobago, Barbados, Suriname and Ghana are seeking to remedy fiscal imbalances, which will have implications for the various economies. Harford said that the Group remains well positioned to make the most of any opportunities and overcome any challenges, given the Group's highly skilled workforce, strong capital base and sound asset quality.
The Board of Directors has declared a final dividend of $3.15 (2016: $3.10), which brings the total dividend for the fiscal year to $4.40 (in total $714.6 million) compared with $4.35 for 2016 (in total $705.8 million). This final dividend, which represents a pay-out ratio of 57.1% (2016:74.6%), will be paid on December 4, 2017, to all shareholders of record on November 20, 2017. This represents a dividend yield of 4.3%.
The Chairman anticipates that continued investment in technology is expected to improve customer service, eliminate costs and improve efficiency. He expressed his appreciation for the continued support of management, staff and customers of the Republic Group, and foresees a satisfactory performance in fiscal 2018.