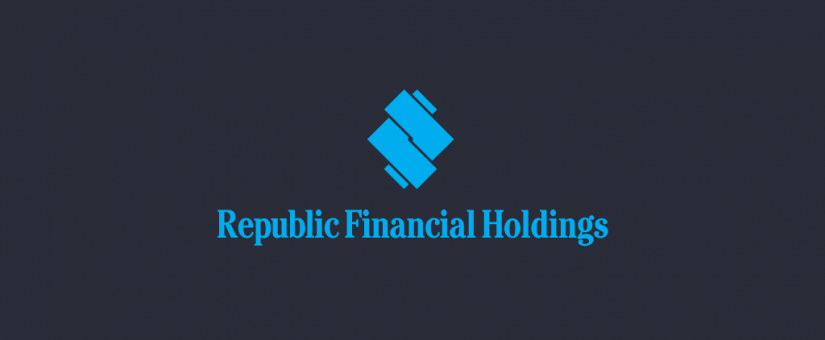 Republic Bank to Form Holding Company
Posted by RFHL
On September 21, 2015
Port of Spain, Trinidad and Tobago, Friday June 12, 2015: The Republic Bank Group has announced that it is planning to form a holding company, to be called Republic Financial Holdings Limited, effective October 1, 2015.
At a press briefing at the Bank's Head Office, on June 3, its Managing Director, David Dulal-Whiteway, said that the Bank has traditionally operated under the dual role of licensed commercial bank and a holding company. While the dual roles have been well managed to date, the Bank is looking for a structure that is sustainable in the future and that will facilitate even more effective management and good governance within the markets in which it operates, particularly as it welcomes its new members of the Group, namely HFC Bank (Ghana) Limited and soon a bank in Suriname.
"We believe that it is a good time to make a change to our structure, to separate the responsibilities of the bank from the responsibilities of the holding company." he said.
Currently, there are 16 territories that report into the Republic Bank Limited.
Dulal-Whiteway noted that the restructuring by vesting or transferring and name change, is subject to the receipt of certain regulatory approvals and the final approval from the Bank's shareholders, at a special meeting to be held on June 26, 2015.
Dulal-Whiteway assured that the new holding company will not affect customers' day to day banking business, as the Bank in Trinidad and Tobago will still be called Republic Bank Limited. Shareholders will be affected only to the extent their shares will now be held in Republic Financial Holdings Limited, the parent of the Group. The Bank, which recently gained 57% market share in HFC Bank (Ghana), is one of the largest and most successful banks in the English-speaking Caribbean, with over 178 years of banking experience.
The proposed formation of Republic Financial Holdings will be achieved by Republic Bank Limited transferring (vesting) all of its banking business into Republic Finance and Merchant Bank Limited (FINCOR), save for the shareholdings in various banking subsidiaries. FINCOR will then change its name to Republic Bank Limited and Republic Bank Limited will change its name to Republic Financial Holdings Limited.