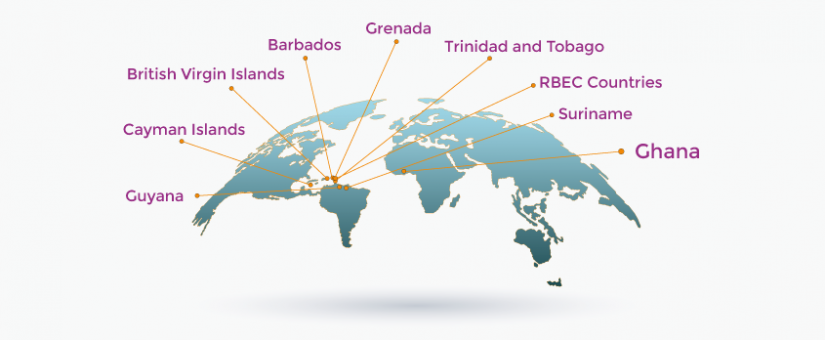 Republic Bank Group Joins Net-Zero Banking Alliance
Posted by RFHL
On April 26, 2021
Port of Spain, Trinidad, April 22, 2021: Yesterday, the Republic Bank Group joined 42 other global banks in 23 countries as founding signatories to the United Nations- convened, Net-Zero Banking Alliance ("NZBA"). The NZBA was co-launched by the Financial Services Taskforce (FSTF) of the Prince of Wales' Sustainable Markets Initiative.
According to the Group's President and CEO, Nigel Baptiste, "From today, our continued focus will be on aligning our brand, operations, and the Group's lending portfolios towards achieving net-zero greenhouse gas emissions by 2050. The initiatives we introduce and the relationships we establish through the NZBA will also contribute and deliver the goals of the UNEPFI Principles of Responsible Banking framework, which we signed on to in 2020."
"At Republic Bank, we take great pride in being one of the founding signatories to this historic global initiative to combat the adverse effects of climate change and will take the necessary steps to transition our core business to achieve this goal by 2050. We will set ambitious sustainable targets for our products and services and introduce systems and procedures to better measure the carbon impact for both ourselves and our clients across our operations." He added.
The global initiative places climate finance at the forefront of the fight against the current climate crisis. The Group notes that climate action is a shared responsibility and as a founding member of the NZBA, it has taken the bold step of advancing the fight against climate change to secure the future of the planet and generations to come.
---
About GFANZ and the Net-Zero Banking Alliance:
Mark Carney, UN Race to Zero campaign and Cop26 Presidency unite to launch the new Glasgow Financial Alliance for Net Zero (GFANZ) which will bring together existing and new net zero finance initiatives into one sector-wide strategic forum. It will expand the number and range of credible net zero targets across the financial sector, while supporting coordination and collaboration across the sector to overcome shared challenges and unlock the trillions needed to drive the transition.
The industry-led Net-Zero Banking Alliance (NZBA), announced on the same day, is the newest net zero alliance. NZBA brings together 43 of the world's leading banks from 23 countries with total assets of $28.5 trillion as founding members. If you have any questions on the NZBA, please contact cara.wilson@un.org.
About UNEP FI:
United Nations Environment Programme Finance Initiative (UNEP FI) is a partnership between UNEP and the global financial sector to mobilize private sector finance for sustainable development. UNEP FI works with more than 300 members – banks, insurers, and investors – and over 100 supporting institutions – to help create a financial sector that serves people and planet while delivering positive impacts. It aims to inspire, inform and enable financial institutions to improve people's quality of life without compromising that of future generations. Please visit https://www.unepfi.org/about/ to learn more.
About RFHL:
Republic Financial Holdings Limited (RFHL) is the registered owner of all of the Banks in the Republic Group – Republic Bank Limited, Republic Bank (Guyana) Limited, Republic Bank (Barbados) Limited, Republic Bank (Grenada) Limited, Republic Bank (St Maarten) N.V., Republic Bank (EC) Limited, Republic Bank ( Anguilla) Limited, Republic Bank (Suriname) N.V Limited, Republic Bank (Cayman) Limited, Republic Bank (Ghana) Limited, Cayman National Corporation as well as Republic Wealth Limited and other subsidiaries. Please visit https://rfhl.com/about-us to learn more.