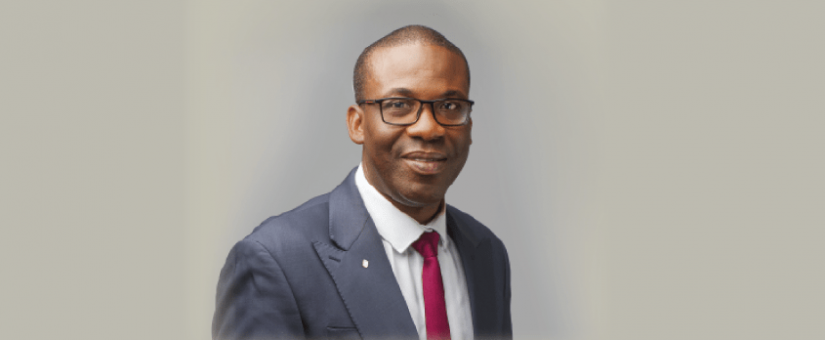 Republic Bank (Ghana) PLC Appoints New Managing Director
Posted by RFHL
On May 12, 2022
Port of Spain, Trinidad, 11 May 2022 – Republic Bank (Ghana) PLC, has appointed Benjamin Dzoboku as its new Managing Director with effect from July 15, 2022. Mr. Dzoboku will succeed Farid Antar, who will retire on July 15 after over 42 years of service in the Republic Group.
Prior to taking on the role of Managing Director at Republic Bank (Ghana) PLC in April 2019, Mr. Antar was the General Manager – Enterprise Risk Management and Chief Risk Officer at Republic Financial Holdings Limited. He had previously served across the Group in various roles which included General Manager – Corporate Operations & Process Improvement and several other senior management positions. He was also the Chairman of the Board of Directors of Republic Caribbean Investments Limited, Atlantic Financial Limited and Republic Bank (Suriname) Holdings Limited; a Director of G4S Holdings (Trinidad) Limited and the London Street Project Company Limited; and a Trustee for The Caribbean Court of Justice Trust Fund (CCJTF).
In welcoming Mr. Dzoboku to his new role, President and Chief Executive Officer of Republic Financial Holdings Limited (RFHL), Nigel Baptiste stated, "We look forward to continued growth in Ghana as Benjamin takes on this position and we are grateful to Farid for his inspiring leadership over the last 4 years in Ghana and his tremendous contributions during his 42 year tenure with the Group."
Republic Bank (Ghana) PLC is a subsidiary of RFHL, the latter serving the English-speaking Caribbean for over 185 years with a total asset base of USD$16.5B at the end of 2021. As a one-stop financial institution, the bank's services in Ghana include Corporate, Commercial and Retail Banking; Investment Banking; Trustee Services; Mortgage Banking and Micro Finance.
About Benjamin Dzoboku
Mr. Dzoboku joined Republic Bank (Ghana) PLC (then HFC Bank (Ghana) Ltd) in January 2007 as the Head, Risk Management. He has over the years held several positions of responsibility in the Bank including, Group Head, Internal Audit; Financial Controller; Treasurer and General Manager, Retail Banking where along with his responsibilities for the Retail network he also managed the bank's International Trade and Treasury operations. He later moved to the position of General Manager, Finance and Strategy before being designated as the bank's Chief Operating Officer responsible for Finance & Strategy, International Trade, Treasury, Administration & Premises, Cash Management, Custody, Internal Control, Portfolio Management Office, Centralised Support and the bank's subsidiary, Republic Trust Company Limited.
Mr. Dzoboku has strong academic and professional qualifications underpinning his achievements. These include being a Chartered Accountant (ICA, Ghana) and memberships of the Chartered Institute of Taxation (CIT, Ghana); Institute of Financial Accountants (UK) (fellow) and Certified Fraud Examiners (CFE, USA). He holds Master's Degrees in Business Administration (MBA) (Financial Management) (St. Clements University, UK) and in Public Administration (MPA) (GIMPA, Ghana). He has also participated in several executive management programmes including the Senior Executive Program in Leadership (Harvard Business School), Corporate Governance & Compliance and High Performance Management Excellence.