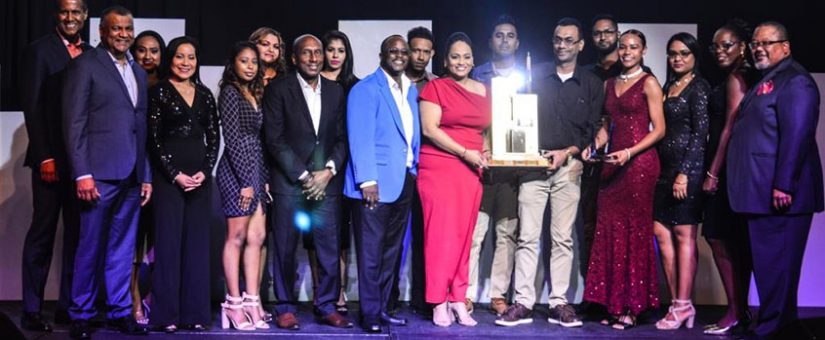 Guyana Tops RFHL Group for 18/19 Fiscal
Posted by RFHL
On January 21, 2020
Port of Spain, Trinidad, January 20, 2020: Republic Bank (Guyana) Limited edged out Republic Bank's Trinidad and Tobago operations and Republic Bank (Ghana) Limited to win the inaugural RFHL Pinnacle Award 2019, at the Bank's annual Service Excellence Award Ceremony, on January 11, at the Hyatt Regency. Trinidad and Tobago and Ghana took second and third place respectively.
The event which traditionally highlights excellence within RBL's local operations was this year opened to subsidiaries within the Group by way of the RFHL Pinnacle Award. Guyana under the leadership of then Managing Director, Richard Sammy rose above the competing subsidiaries in the areas of employee engagement, financial performance, customer service, and branch efficiency among other criteria for the fiscal 2018/2019. The award was presented by Chairman designate of RFHL, Vincent Pereira.
Other big winners of the evening were Rio Claro branch copping Branch of the Year and Top Performer in the small branch category, and Amanda Sammy of the Bank's Corporate Business Centre – East, who took home the Managing Director's Spirit of Republic Award for exemplifying the Bank's core values.
Entertainment was provided by Digicel Rising Star finalist, Dario Gonzales; Chutney Soca Monarch, Neval Chatelal; and soca royalty, Nailah Blackman.